Registrations for 2018-2019 school year are now available on this website.
Why register
Registration of bus riders is necessary to help ensure student safety.  Students are assigned to the correct bus which gives drivers information on who is riding their bus.  The registration helps to limit bus overcrowding and restrict unauthorized riders.  It also ensures more accurate communication with the parents and allows for cost savings from routing efficiencies.
All families wishing to use school transportation must register for the school bus each school year.  The registration deadline for guaranteed bus service for the first day of school is June 30, 2018.  However, registration forms are accepted and processed all year.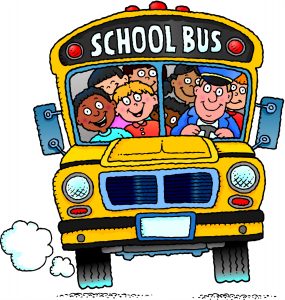 When it comes to bus transportation, our #1 goal is to ensure safety for bus riders. In order to accomplish this goal, all children planning to use school transportation in the upcoming school year must be registered by completing the Student Transportation Registration Form. (Kindergarten students can be registered for the bus during Kindergarten Registration.  Any changes made after that time will require the submission of a Student Transportation Registration form.)
Transportation will only be provided for students who have registered for the school bus.  Students are assigned to the bus stop closest to their primary address.  Requests for transportation to another address will be approved pending available space and at the discretion of the school district with no guarantee that a seat will be available.   Bus drivers will receive a roster of riders, and transportation will only be provided to students identified on the roster. All information will be kept confidential and will only be used for bus assignments and in an emergency situation.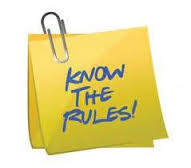 Positive student behavior while entering, riding and departing the bus contributes in many ways to safe transportation. Please take a few minutes to review with your child the Bus Conduct Rules in the student handbook or on this website.
Instructions for 2018-2019 Registration:
Please chose one of these options to register your child for transportation. Registration forms were included in the Spring newsletter mailed to Loyalsock addresses in April 2018.  Blank forms will also be available at the District Service Center at 1605 Four Mile Drive, Williamsport.  Please complete all sections on the form.
A. Download and print form: The registration form can be downloaded Transportation-Registration-2018-19 and printed. Once the registration is complete, the form may be mailed, dropped off, or faxed to the District Service Center.
B. Complete a pdf fill-in form: The pdf registration form may be filled out Transportation-Registration-2018-19 pdf Fill-in and saved to your computer. The completed form can be sent electronically as an email attachment. Please note that the fill-in form may not be submitted electronically; all information will be lost. The form may also be printed and sent to the District Service Center.
C. Complete a Word Document fill-in form: The Word document form may be filled out and saved to your computer by clicking here: Transportation-Registration-2018-19 Word Fill-in. The completed form can be sent by email with the form as an attachment. It may also be printed and sent in to the District Service Center.
D. On-line submission: The registration may be completed by filling out Transportation Registration Submission Form 2018-2019 and submitting the on-line form.
If you have other questions please contact Mrs. Christine Prohidney, Transportation Services, by  email or by phone (570)326-6508 ext. 1009. Our fax number is (570)326-0770. You may mail the form to:
District Service Center
Transportation Services
1605 Four Mile Drive
Williamsport, PA 17701