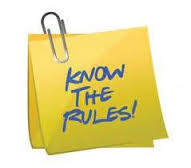 Instructions for Transportation Registration:
Please review the  Acknowledgement-Letter-for-Parents_2019.pdf regarding the criteria and regulations for utilizing school bus transportation.
Chose one of these options to register your child for transportation.  Blank forms are also available at the District Service Center at 1605 Four Mile Drive, Williamsport.  Please complete all sections on the form.
A. Download and print form: Transportation-Registration_MASTER-Updated-2019.pdf. Once the registration is complete, the form may be mailed, dropped off, or faxed to the District Service Center.
B. On-line submission: The registration may be completed by filling out Transportation Registration Submission Form 2018-2019 and submitting the on-line form.
If you have other questions please contact Mrs. Christine Prohidney, Transportation Services, by  email or by phone (570)326-6508 ext. 1009. Our fax number is (570)326-0770. You may mail the form to: